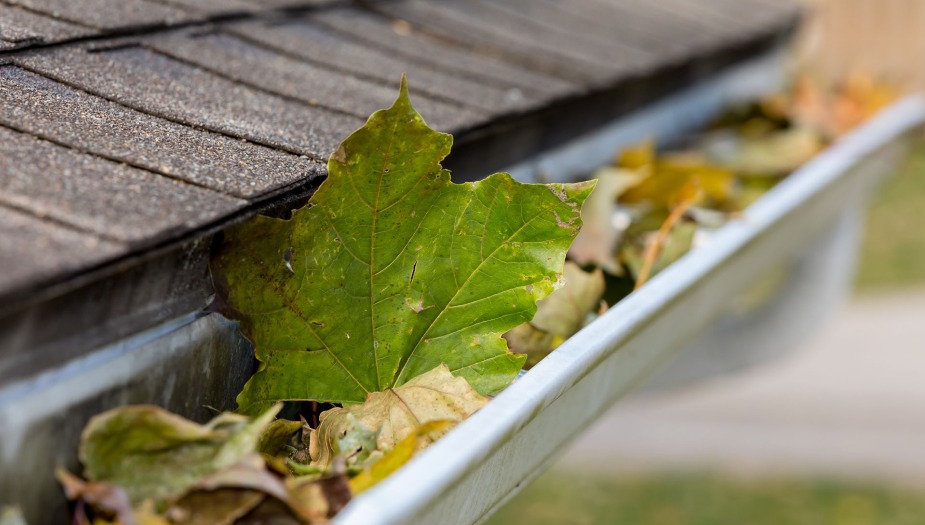 Are you wondering if you should have your gutters professionally cleaned or if you can just do it yourself? Many people don't realize the importance of keeping gutters clean and free from debris. Gutters play a crucial role in protecting your home from water damage by channeling water away from your roof and foundation.
If gutters are allowed to become clogged with leaves, twigs, and mud, they can become damaged and no longer function properly. This can lead to serious problems like leaks, flooding, and even mold growth. While it is possible to clean your gutters yourself, it's usually best to hire a professional who has the experience and equipment to do the job safely and effectively.
Gutter Cleaning and Water Damage
It's important to have your gutters cleaned regularly in order to prevent water damage to your home.
The gutters around your home are an integral part of the roof system and are designed to protect your roof and the interior of your home from water damage. However, when homeowners fail to have their gutters cleaned regularly, it can be disastrous.
Leaves, debris and other objects can accumulate in the gutter system causing obstructions, clogs and standing water that can eventually lead to serious issues with the roof, downspouts and even cause rooftop leaks.
Keeping on top of regular gutter cleaning processes is the best way to ensure that your home stays safe from water damage while ensuring that all elements of your roof's system are working together as they should be.
Additionally, regular gutter maintenance allows you to inspect your gutters more easily so that small problems can be resolved before they become more serious and expensive!
Clogged gutters with leaves, dirt, and other debris, can lead to overflow and leaks
Gutters are an oft-overlooked component of the home, yet can play a vital role in protecting your roof and basement from potential damage. Clogged gutters can mean serious consequences such as overflows and leaks, resulting in water buildup around the foundation of your home that can eventually cause expensive structural damage.
Furthermore, a buildup of debris in the gutter can block the way for necessary rainwater to properly drain from your roof. To avoid any potential problems, be sure that gutters are regularly cleared of leaves, dirt, and other potential build up.
A professional gutter cleaning service will ensure that your gutters are properly cleaned and maintained
Keeping up with gutter maintenance can be a tedious and time-consuming task for homeowners, especially in areas that experience heavy rainfall. By enlisting the services of a professional gutter cleaning service, you can rest assured knowing that your gutters are being properly cared for.
Not only will these professionals remove debris from the roof, but they'll also clean downspouts and clear out any obstructions that might prevent proper drainage. Moreover, they're usually equipped to check for signs of damage or wear as well as provide any necessary repairs – making sure that your gutters are not only kept neat and tidy, but safe and secure too.
Having clean gutters will also help to prolong the life of your roof by preventing water damage
Keeping your gutters clean is an essential aspect of maintaining the health of your roof. When clogged, debris can accumulate and cause water to drain improperly and pool around the foundation which can lead to water damage.
Not only will a clean gutter system help to prevent leaking, but it will also extend your roof's life by providing better drainage for rainwater.
Regularly clearing out leaves and twigs from the gutters ensure that any moisture is quickly and safely diverted away from the home so you don't have to replace your entire roof in a few years due to costly property damage.
In addition, clean gutters can improve the appearance of your home by making it look well-maintained from the outside
Gutters play a critical role in the life of your home, channeling rainwater away from your roof and protecting it from water damage. That's why, in addition to keeping gutters clean for optimal functioning, investing in regular gutter cleaning can also make a big difference when it comes to the visual appeal of your house.
Clean gutters will create an overall look of well-maintained neatness that no one can ignore. Cleaning gutters regularly will help maintain and enhance the curb appeal of your home while keeping it safe at the same time. Not only is it necessary, but the pleasant results of clean gutters will be sure to impress anyone who takes note.
Gutter cleaning is an important home maintenance task that should not be neglected. Clogged gutters can lead to water damage of your home, as well as shorten the life of your roof. A professional gutter cleaning service will ensure that your gutters are properly cleaned and maintained.
In addition to preventing expensive repairs, having clean gutters can also help improve the curb appeal of your home. Call Top Care Cleaning for all your gutter cleaning needs at (616) 530-9129.