Professional house washing, pressure washing, and deck cleaning in Grand Rapids and surrounding areas.
We vacuum our floors and clean the bathroom. We do the dishes and dust our rooms. We take care of the inside of our home, so doesn't it make sense that we should do the same to the outside? Top Care Soft Washing division provides professional house washing and roof cleaning services that restore the quality, cleanliness, and curb appeal of your exterior.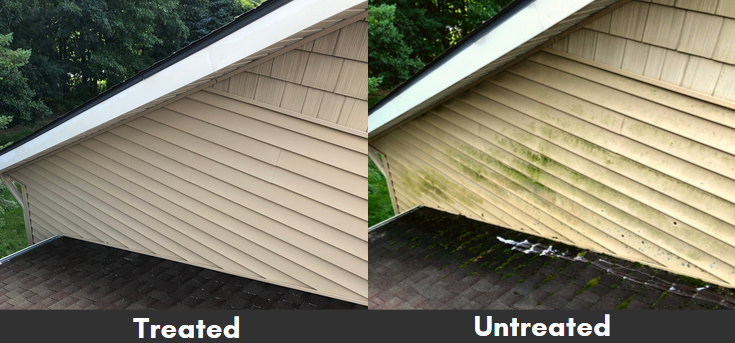 Professional exterior house washing, pressure washing, deck cleaning and roof treatments.
Top Care Cleaning's house washing service wants to be your first choice when your looking for a professional exterior cleaning company in the Grand Rapids area.  Keeping your home exterior clean can be a time consuming task. Our house washing and pressure washing crews want to take the stress off your shoulders and put a shine on your home.
Our state-of-the-art equipment allows use to utilize a soft washing or low pressure cleaning system to safely and effectively remove dirt, algae, mildew growth, rust and other contaminants from your homes siding, roof, gutters and other exteriors.
Our exterior cleaning services include:
Window Cleaning
Gutter Cleaning
House Washing
Roof Treatments
Pressure Washing
Concrete Driveway Pressure Washing
Deck Cleaning
With over 39 years of experience, we understand our clients have busy lives and so do you.  Whether you are starting your spring cleaning, preparing for a family gathering or sick of looking through dirty windows, our window cleaning professionals are here for you.
Scroll down for pictures of our work and to fill out our free, no obligation estimate form.