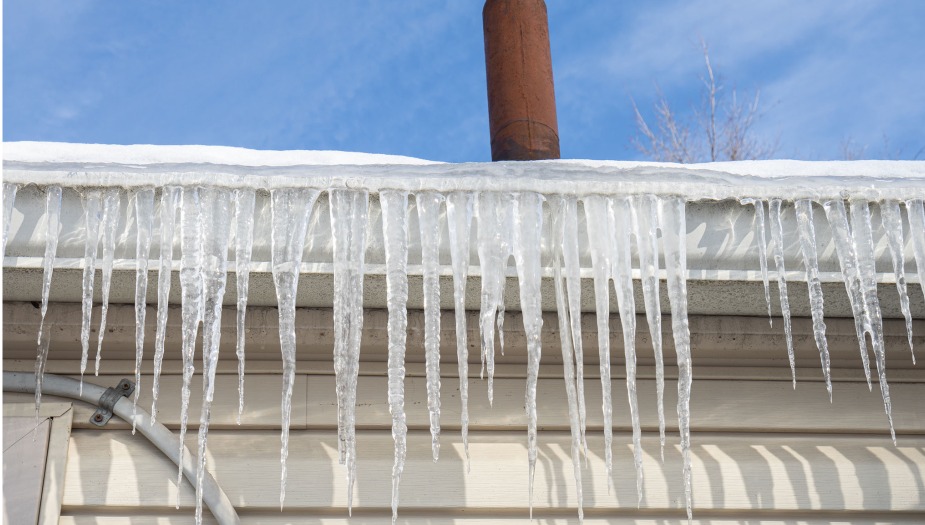 If you're like most people, you probably don't give your gutters much thought – until they start leaking or filling up with leaves and debris. Then you remember that they play an important role in protecting your home from water damage.
Cleaning your gutters before winter is crucial to preventing costly repairs down the road. Here's why:
To prevent ice dams from forming on your roof
An ice dam on your roof can cause serious damage to your home, so it's important to know how to prevent them from forming in the first place. To avoid an ice dam, start by making sure you have the proper insulation and ventilation in your attic.
This will help keep the temperature even throughout the entire area. Additionally, replace any damaged shingles on your roof, as this will create an additional layer of defense.
Finally, apply an insulated roof coating that helps protect against heat loss and traps moisture beneath it. Doing these things can help ensure you don't suffer through an icy headache due to pesky ice dams.
To avoid water damage to your gutters and fascia boards
Water damage can be a major source of problems for homeowners, especially when it comes to gutters and fascia boards. To prevent gutter damage, it is important to take regular preventative measures.
These include cleaning out your gutters at least twice a year, ensuring the downspouts are pointing away from the house and inspecting them regularly.
To reduce rotting on fascia boards, it is also essential to use appropriate caulk and sealant where needed; this helps to block any airflow that could cause further damage to the wood. Taking these steps can help you save hundreds in repair costs over time!
Clogged Gutters- Keep leaves and debris out of your gutters
Keeping leaves and debris from clogging your gutters may seem like a tall task, but with proper upkeep, it can be easily achieved. By regularly checking for and cleaning out any leaves that accumulate in the gutter, you can save yourself time and money that would have been spent on unnecessary repairs or replacements.
Additionally, investing in a gutter guard will prevent debris from collecting in your gutters in the future. This type of protection eliminates the need to clean out your gutters completely while keeping them free of most blockages. With these few steps, having to worry about clogged gutters can be a thing of the past!
Structural Damage- preventing problems with your house's foundation in the winter months
Water is the enemy of your home's foundation, and unfortunately, it can easily be drawn in due to clogged gutters. When water gets trapped in your gutters during winter, it can freeze and expand, leading to damage.
To avoid this problem, make sure that your gutters are regularly cleaned out before the cold weather hits. This will ensure that the water is flowing freely away from your home and not seeping into the foundation. Additionally, keep an eye out for any signs of water damage like dampness or cracks in the concrete; these should be addressed as soon as possible.
For the safety of you and your family – falling leaves can be slippery!
With the leaves starting to fall and change color, it's important to stay safe this season! Slippery leaves on pathways, driveways and other areas can cause hazards for us, especially during periods of wet weather.
Make sure to take extra precaution as you walk or drive; a single slip can lead to serious injury. Taking a few moments to clear away loose leaves from pathways or having a professional tear them up not only will help prevent any potential accident but it's also an easy way of bringing nature closer to your home.
Show respect for your family and friends by keeping those paths safe and secure, enjoy the moment rather than worry the whole day.
Gutter cleaning- Good home maintenance
Keeping your gutter clean is an important component of home maintenance. Not only does it ensure that rainwater is diverted away from your house, but it also prevents leaves and debris from clogging up the system.
In addition, by keeping your gutters clean, you can prevent water from pooling around the foundation of your home and causing damage over time. Caring for your gutter and ensuring that it is clean helps to maintain the beauty and value of your property, as well as providing protection against potential flood damage.
Cleaning your gutters regularly is important for many reasons. It helps to prevent ice dams from forming on your roof, which can cause water damage to your gutters and fascia boards. Keeping leaves and other debris out of your gutters reduces the risk of fire by removing potential fuel sources. And of course, it's just good home maintenance! For all your gutter cleaning needs, call Top Care Cleaning at (616) 530-9129.