AREA RUG CLEANING SERVICE IN GRAND RAPIDS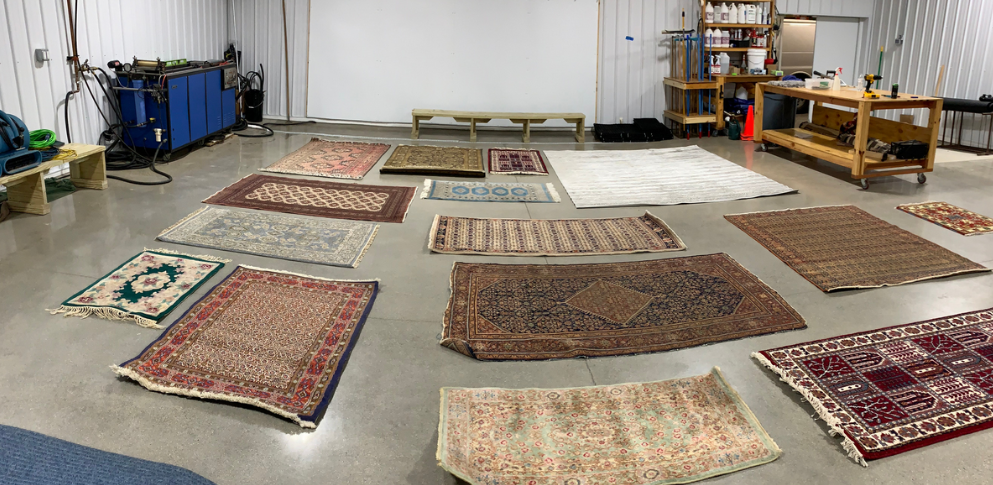 Let us make your area rugs look brand new! Drop off your area rugs at our Grand Rapids cleaning service facility.
Area Rug Cleaning Process

There are several different processes we can choose when it comes to cleaning your area rug from surface cleaning, full submersion wash and dry cleaning.  A few factors that determine this are whether the area rug is hand knotted, tufted or machine made.  Answers to the questions below will help us determine if we will be surface cleaning the rug, dry cleaning or performing a full wash.
Is the area rug hand knotted, tufted or machine made?
Does the area rug have a pet urine contamination concern?
What was the cost of the rug and is it worth investing in a full submersion wash?
When was the last time the area rug was cleaned?
Is the rug structurally sound to withstand a full wash?
What are the rug owners expectations?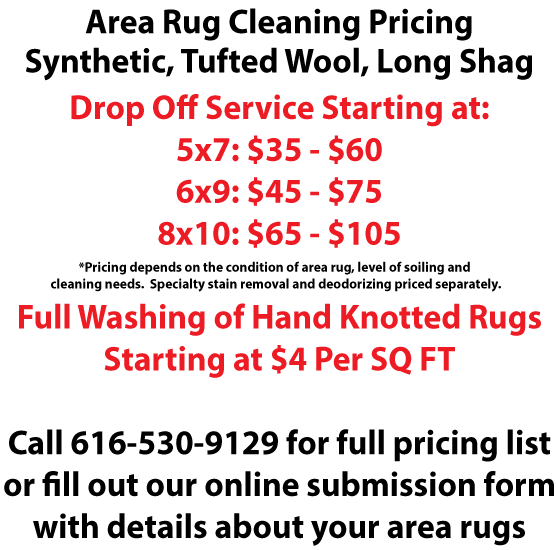 Why should I drop my area rug off instead of having you clean it in my home?
Our drop off rug cleaning service includes an additional air dusting procedure that aids in the removal of fine debris that normal household vacuuming cannot remove. In addition to our rug dusting, our drop off area rug cleaning prices for synthetic rugs will save you money on our in home minimum charges we require. Feel free to call our office at 616-530-9129 with any additional area rug cleaning questions you may have.