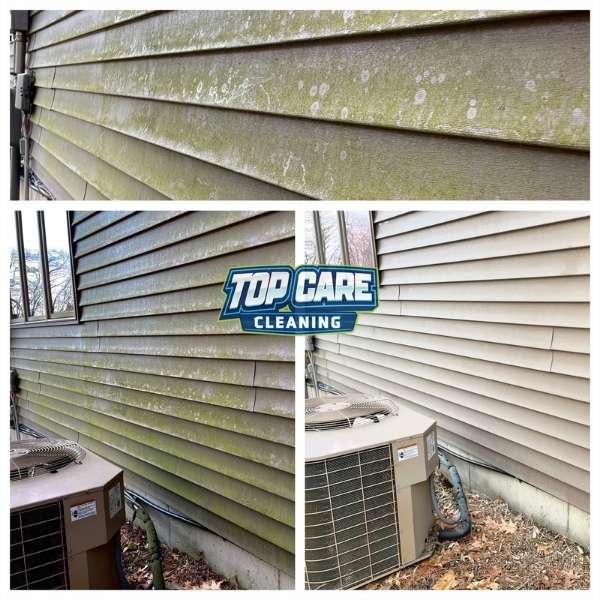 Are you in need of a professional soft washing service? Not sure what to look for or what questions to ask? Keep reading! This blog post will give you an overview of what to look for when hiring a professional soft washing company.
We'll cover everything from equipment and experience to customer service and pricing. By the end of this post, you'll know exactly how to hire a professional soft washing company!
Look for a company that is licensed and insured
If you're on the lookout for a company to take care of your needs, it's important that you make sure it is both licensed and insured. Doing research on different companies to determine if they have valid licenses and insurance is the best way to ensure that their services are reliable and trustworthy.
Not only does this guarantee safety for those involved with the company, but also puts your mind at ease knowing that whatever task is needed will be done right and efficiently. A licensed, insured company is a sure sign of quality service – don't settle for anything less!
Make sure the company uses eco-friendly products
The ability to form a more sustainable and eco-friendly workplace can be achieved through the use of green products. In addition to promoting environmental responsibility, switching to eco-friendly products also ensures a healthier environment for employees as they reduce air pollution that could have otherwise been caused by chemical-based materials.
Doing so will benefit not only the company but also its customers, as it shows that the organization is committed to preserving the planet. Moreover, great cost savings can be reaped over time due to their longevity, while ensuring that you still make progress with your sustainability policies.
Utilizing eco-friendly products in your business operations will make a real impact in both improving employee well-being and decreasing your organisation's carbon footprint.
Ask about the company's experience and customer satisfaction rates
When considering working with a given company, it is important to ask questions about their experience and track record of customer satisfaction rates. This can tell you a lot about the quality of work you can expect and serves as an indicator of how well the company takes care of its customers.
Furthermore, most companies will be happy to provide specific data regarding customer satisfaction, giving you concrete evidence that they take great pride in offering excellent services. By determining the level of experience and satisfaction rates of a given company, you can make more informed decisions throughout your partnership with them.
Get a written estimate before you agree to any work being done
Before any project begins, it is wise to get a written estimate outlining the scope of work and the cost. While verbal agreements can suffice, putting everything in writing not only helps ensure everyone is on the same page but also provides protection – should something go wrong during work or the project not meet expectations.
Having a concrete description of what was promised as well as having a legally binding record documenting all parties involved and their agreement can be invaluable should any disputes arise.
Get a written estimate before you agree to have any work done and be sure that you are signing and agreeing to terms that you understand. By taking all these factors into account, you can be confident that the soft wash company you hire is reliable and trustworthy.
Doing so will help ensure a successful project as well as peace of mind knowing that your home or business is in good hands. So when it comes to finding a soft wash company, take your time to do the research.
Spring Soft Washing and Exterior Pressure Washing
With Spring just around the corner, now is a great time to start thinking about having your house professionally cleaned. But before you hire just any old company to come in and do the job, there are a few things you should keep in mind.
First, be sure to look for a company that is licensed and insured in case anything goes wrong. Second, make sure the company uses eco-friendly products so you can feel good about doing your part for the environment. Third, ask about the company's experience and customer satisfaction rates to ensure you're getting quality service. Fourth, get a written estimate before agreeing to any work being done.
And finally, be sure to ask about any special promotions or discounts that may be available. By following these simple tips, you can rest assured knowing you've hired the best possible company for the job. So what are you waiting for? Give us a call today!