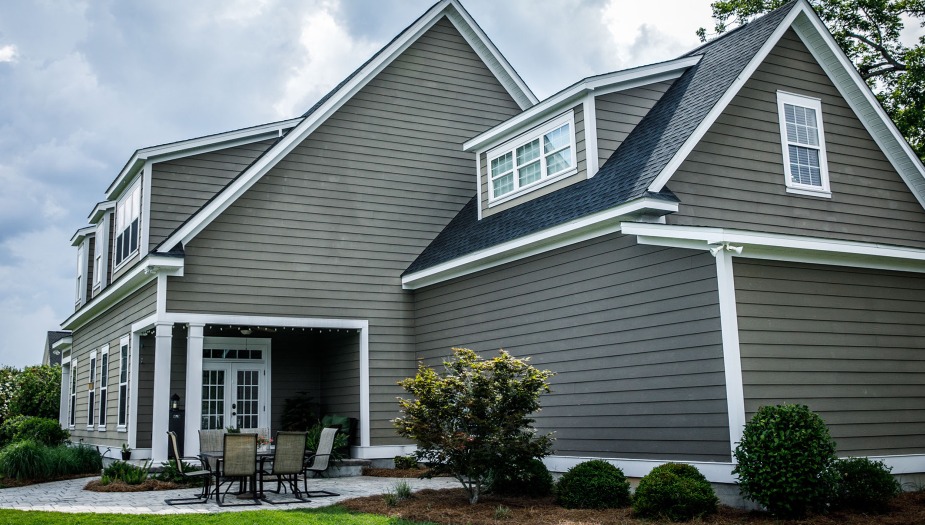 There are many benefits to having your house soft washed. Soft washing is a low-pressure cleaning method that is safe for all types of surfaces, including wood, vinyl, and brick.
This cleaning method not only cleans the surface of your home, but it also kills bacteria, mildew, and bacteria. This is why soft washing is the best way to clean your home's exterior and keep it looking its best.
Soft washing is a low-pressure way to clean your home that is gentle on the siding
Soft washing is a great way to safely clean your home's exterior without the risk of high pressure causing damage.
Using a combination of special detergents, soft washing systems allow you to remove accumulated dirt from vinyl siding, roofs, decks and more in order to get that like-new look for the exterior of your home.
Not only do these systems use significantly less water than traditional pressure washers, but the low-pressure means you don't have to worry about damage being caused to fragile surfaces. For a gentle yet effective solution to cleaning your home without the intimidation factor, soft washing is the perfect choice!
Benefits of soft washing
It's no surprise that over time the exterior of your home can look quite dull and dingy. Thankfully, there's a quick and easy way to get it back to its original shine: pressure washing.
It can remove all sorts of dirt, grime, dust, and more from even the toughest surfaces. And its effectiveness isn't merely superficial – pressure washing can make a home's exterior last longer when properly maintained. It quickly restores the luster to even the most neglected home exteriors so that you can proudly show off your property for years to come.
Soft washing can also help to kill contaminants that may be growing on your home
Soft washing is an effective way to restore, protect and extend the life of your home's exterior. What is often overlooked with soft washing, however, is its ability to help kill mold and mildew that may be living on your home.
This invisible threat can cause real damage if not taken care of properly. Soft washing not only cleans away dirt, dust and grime but also eliminates any mold or mildew that could be damaging the home's siding, roof and windows over time.
If you're concerned about potential mold issues on your home it's important to call in a professional soft washing expert- they will be able to provide a comprehensive and safe solution.
A soft wash will not damage the exterior of you home
Soft washing is a cleaning technique gaining more traction as homeowners look for an effective and safe way to wash their home's exterior. Traditionally, pressure washing has been used to achieve this goal, however it can actually damage your home's exterior due to the high pressure involved.
Soft washing utilizes lower pressure but incorporates specially formulated solutions that target mold, mildew, and other dirt and debris while remaining gentle on your home. This method is often more thorough than traditional pressure washing, leaving your home looking refreshed and ensuring a longer-lasting effect.
Plus, with no harsh chemicals or heavy-duty equipment used in the process, soft washing is safer for you and your family as well.
Soft washing is an economical way to keep your home looking its best
Soft washing is quickly becoming the go-to means for homeowners looking for a cost-effective way to keep their property looking inviting and beautiful.
As opposed to high-pressure power washing, which uses extremely strong jets of water, soft washing relies on a low-pressure system in combination with solutions that include biodegradable detergents.
While the results are less dramatic than power washing in the short term, they last much longer due to an overall lower impact on building materials like siding and brick. Property owners can save time and money by employing soft washing techniques on everything from their decks and siding to driveway paving and outdoor furniture, ensuring years of pristine beauty and satisfaction far into the future.
Top Care Cleaning is a low-pressure house washing company that can clean your home's exterior without damaging it. We can remove dirt, grime, and other build-up from your home's exterior, as well as kill mold and mildew that may be growing on your home. This type of cleaning is more effective than pressure washing and will not damage your home's exterior. Call us today at (616) 530-9129 for all your house washing needs!