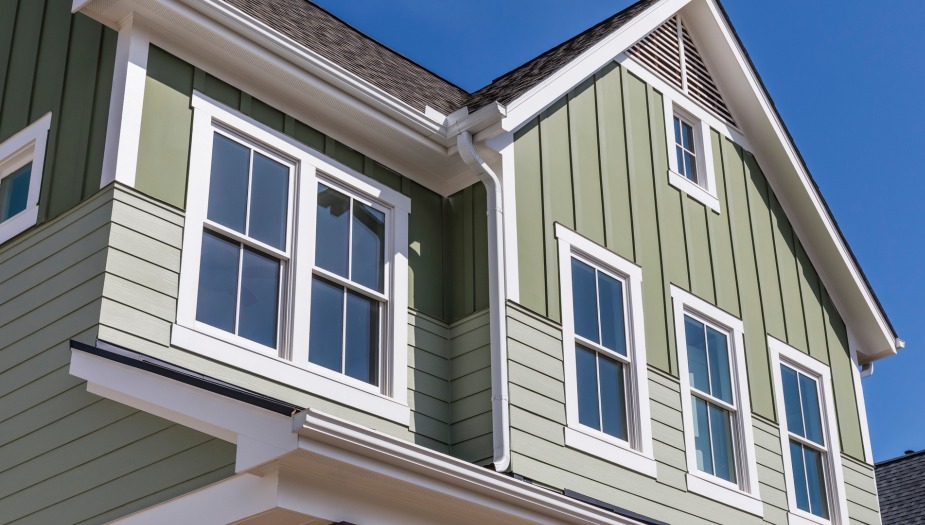 Just like your home, your car, or your office, your Windows need to be cleaned on a regular basis. But how often should you have them professionally cleaned? And what are the benefits of doing so? Read on to find out!
Spring Window Cleaning
Spring is the perfect time to get your windows professionally cleaned. As the weather warms up, it's easier for your window cleaner to safely clean your windows without risking damage to them. Plus, with more sunlight during springtime, dirt and grime become more visible on your windows—making it easier to identify any problem areas that need attention
Types of Windows and Window Cleaning Frequency
Depending on the type of windows you have, you may need to have windows cleaned more or less often.
Window cleaning can be a tedious task but it is very important in order to maintain the beauty of your home and prevent lasting damage from occurring. Factors such as type, number and location of the windows should all be taken into consideration when deciding how often to clean them.
For instance, interior windows may not require such frequent maintenance as those exposed to direct sunlight or harsher elements. Also, windows with multiple panes may require extra attention due to dust settling in hard-to-reach places.
To accommodate this, it is essential to inspect each window carefully on a regular basis and perform necessary cleaning accordingly.
Cleaning your windows to remove dust and pollen
Having clean windows can make or break the look of any space! Along with letting natural light in, it also helps create the atmosphere you intend. If you live in an area with large amounts of dust and pollen, then cleaning your windows more often is essential to maintaining their appearance.
Regularly cleaning your windows will prevent them from becoming caked in dirt and allergens which can damage the glass and decrease transparency. Having a cleaning routine for your windows could be all that stands between sparking crystal clear glass and stained discoloration.
Dirty Windows and Pets!
Taking care of our homes and businesses often includes window cleaning, but pet owners know all too well that it can be an involved process. Not only do windows become dirty with dust, pollen, and rain, but also with animal hair and dander.
Unfortunately for those with furry friends, animal hair and dander often sticks to the glass quite tightly, allowing them to resist vacuums and other normal cleaning tools.
While it can be a challenge to clean windows in households or buildings with pets even more regularly than usual, there are plenty of tips and tricks available if you take the time to do some research!
Window Cleaning Service and Curb Appeal
Windows are a common feature of every home, providing us with natural light and views of the world outside. Yet windows often take for granted and overlooked when it comes to general housekeeping.
Cleaning your windows should not just be an afterthought, but factored in with other cleaning regimes; otherwise you might end up feeling embarrassed by grubby streaks that are visible from the street or from your neighbor's window!
Especially if they are always in plain sight and easily seen during the day – sparkling clean windows can make all the difference to how your house looks.
Window Cleaning Frequency
While it can be tempting to let those windows get grimy without giving them a thought, taking control of the cleaning schedule is key for preserving their integrity and lifespan. Intervals between cleanings will depend on your environment – if you live in an area with constant pollen and dust build up, more frequent cleanings are likely necessary.
Generally speaking, professionals suggest having windows professionally cleaned every few months as the optimal standard to keep dirt and debris at bay. Not only does regular window maintenance improve the durability of the pane, but it also ensures that natural lighting continues to illuminate your home or office in its best form.
With so much on the line, it's a good idea to establish a steady rhythm when it comes to window cleaning – taking care of them now will save you time and money down the road.All of these factors – type of window, location, visibility, and pet ownership – can affect how often you should have your windows cleaned.
In general, most experts recommend having windows professionally cleaned every few months. However, if your windows are in plain sight and always visible to guests or passersby, you may want to consider having them cleaned more frequently.
Ultimately, it's up to you to decide how often you want to have your windows cleaned, but we hope this article has given you some useful tips to guide your decision-making process! If you're looking for a professional window cleaning company in the Greater Grand Rapids area, look no further than Top Care Cleaning! We offer competitive rates and impeccable service, so give us a call today at (616) 530-9129.