How To Keep Your Carpet Cleaner Longer: 8 Tips for a Stain-Free Carpet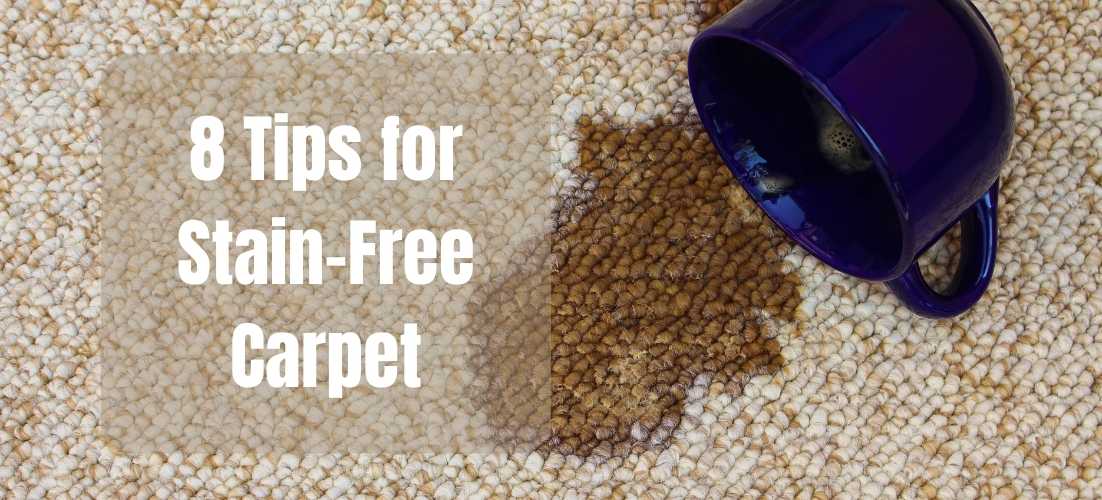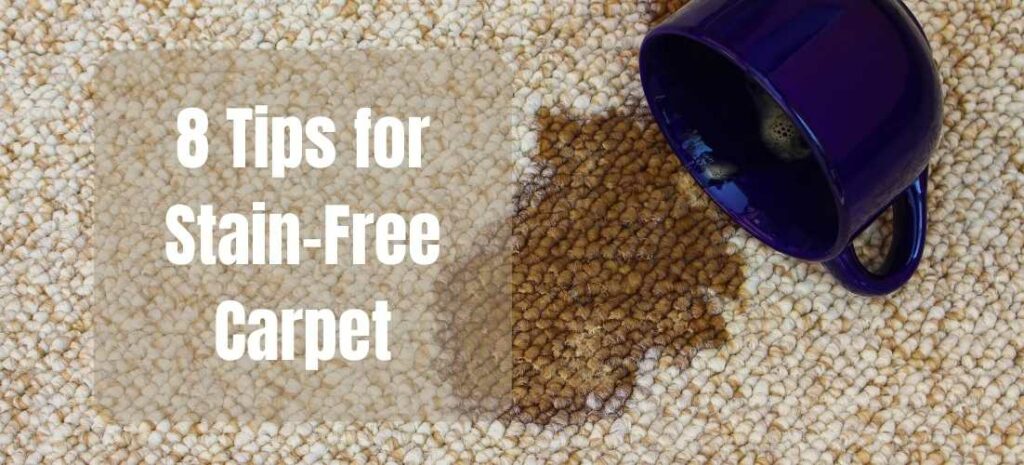 Keeping your carpet clean is no easy task! If you are willing to do a little homework, you can take care of your carpet and keep it in top condition with ease. First, find out what your carpet is made of and what products are best used. If it's made from natural fibers, then good luck, because you're going to have to give it a lot of care. Careful examination of the carpet and some of the habits that you get into will allow you to have a more attractive carpet for much longer. Here are some tips to assist you! 
1. Always keep your shoes off and use the doormat upon entering
Place a mat in front of the front door and make sure everyone who enters the room cleans their shoes before stepping on the mat. You could also get people to take off their shoes before walking on the mat. This might not be possible, so an alternative would be to regularly vacuum the areas of the carpet that are regularly trodden. Cross-suction action is good for your carpet and effectively removes a lot of dirt. 
Vacuuming often stops dirt and dust accumulating and becoming engrained over time. You can look at cleaning the carpets but be careful. Cleaning agents can also be used, but the problem with these substances is that they can never be completely removed once they have been applied to the carpet. Over time, the cleaning agent will become sticky and attract a lot of dirt and grime to the carpet, instead of protecting it. You might consider using cleaning agents that leave no residue and be sure to vacuum every couple of weeks to ensure you're on top of anything building up.
If you have a mishap and end up dropping some red wine on the carpet or perhaps a slice of tomato pizza – mop it up quickly! This will ensure that it doesn't seep through all layers of the carpet. Be sure that you have some paper towels nearby and some type of cleaning agent immediately to pop on to keep stains to a minimum!
4. Try to not eat or drink near the carpet at all, if possible.
When you bring plates of food and drink near any carpet, there is a chance that any spills could linger and ruin the look of a carpet. The pristine aesthetic of a cream carpet is a divine one at that, but it is also one that poses a little bi of a risk if you choose to spill some guacamole on it, or drop cigarette ash onto it. If you can eat in a room that doesn't have carpet underneath, then this will be preferable. It minimises any risks.
5. Use a professional carpet cleaner
The professionals say, about 92.5% fewer microorganisms are found on a carpet after it is professionally cleaned. This means less bacteria, yeast, fungus, mold, and other debris will be found on your carpet. The process of cleaning the carpets using the steam and hot water pumping method, is highly recommended by the carpet and upholstery manufacturers.  Whilst it can be pricey, it is worth looking into if you want to maintain an impeccably clean carpet.
6. Try a carpet stain protector!
Stain-repellent materials allow for a completely opaque layer of liquids, which completely eliminates the absorbency of the upholstery, without compromising their softness, color or other qualities. Some carpets are already made this way, but you can also look at other methods. When applied to the carpet, it can protect it from any hardcore stains that may come from spillages.
7. Don't let the pets trek over with dirty paws!
Dogs are the culprit for a lot of problems with dirt around the home. However, this is at the fault of the wieners. If you have a pet, then you must ensure that their paws are clean before they are allowed to enter and trek across the carpets. If this is maintained, your dog will then remember this rule and you will be able to pet proof the carpet, so to speak! 
This may seem like an odd concept but it is true that the carpet that is underneath your furniture will look plush and new once you have pulled your cabinet out. If you move the furniture often, you can maintain a more even look with the carpets and ensure that certain areas aren't subject to the grime more often than other areas.

For further information, please refer to topcarecleaning.com.