Benefits of Having Your Office's Carpet Cleaned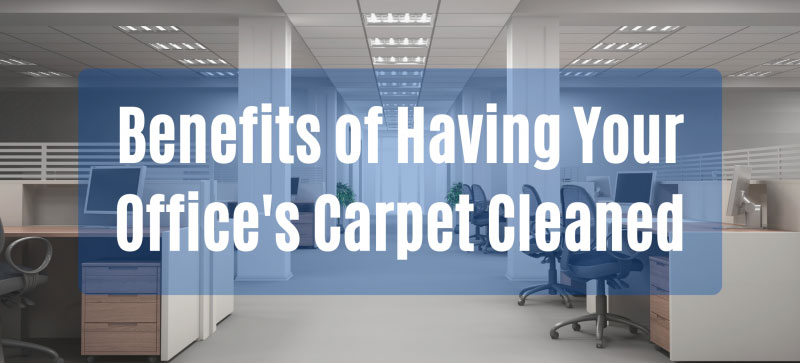 Having your carpets cleaned regularly keeps them looking great and helps your office give the best first impression. Show your clients that your business can keep up with regular maintenance and that you take pride in your workspace. 
A clean and healthy environment will help boost  your employees' productivity. A clean carpet reduces allergens and germs that can lurk in the carpet fibers. This will help prevent your employees from getting sick and reduce sick days as well. 
Extends the Life of the Carpet
Clean carpets will last longer with less wear. Contaminants (such as dirt and sand) in the carpet can cause wear in the carpet fibers, shortening the life of the carpet. Regular carpet cleaning lifts those contaminants embedded deep in the fibers to extend the life of your investment. 
Make sure to check the warranty for the carpet in your office. Many warranties require regular carpet cleaning. Often, steam cleaning, or hot water extraction, is the recommended method of carpet cleaning. Make sure you are caring for your carpet per the instructions set by the manufacturer of the carpet.