How To Prepare For A Professional Carpet Cleaning Service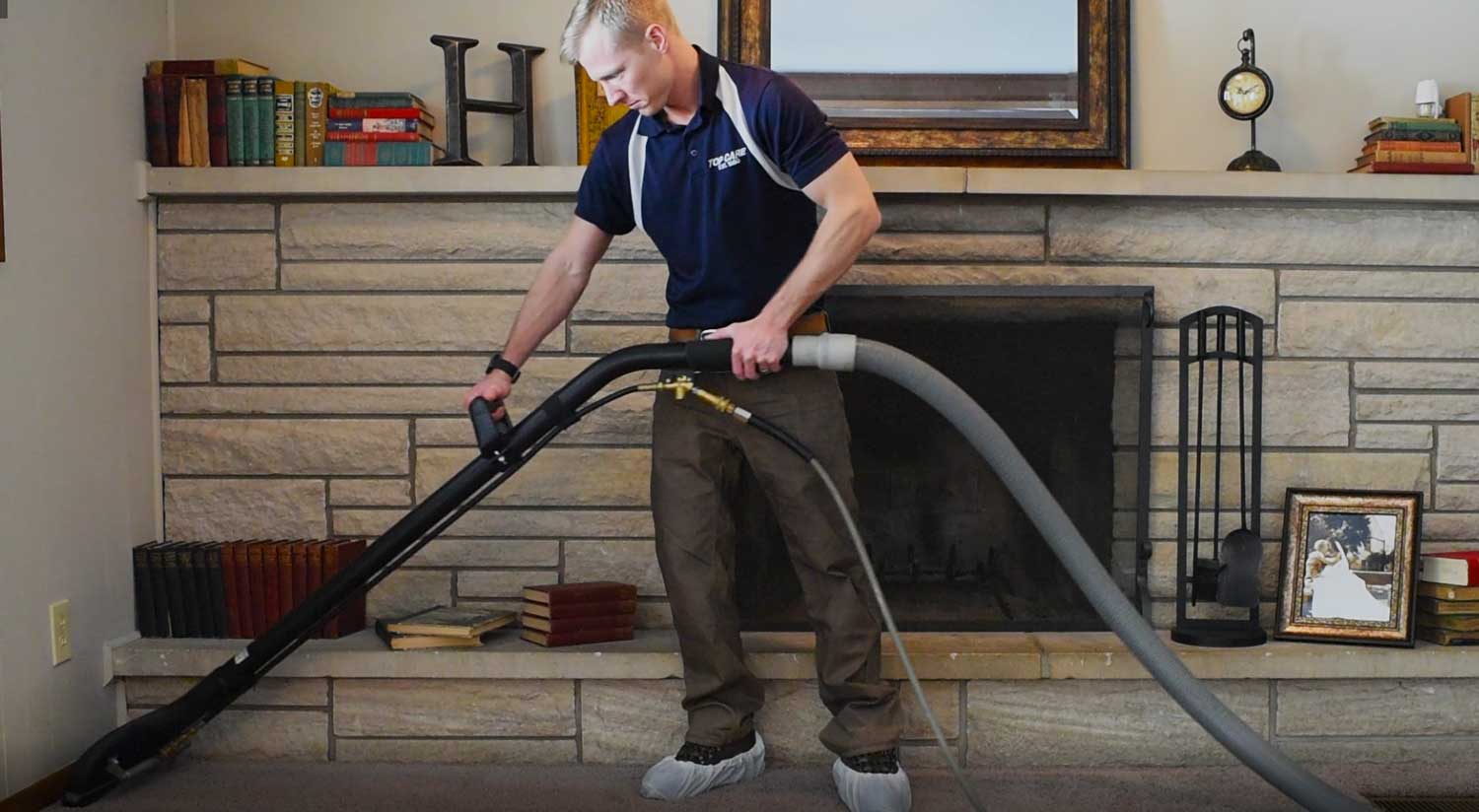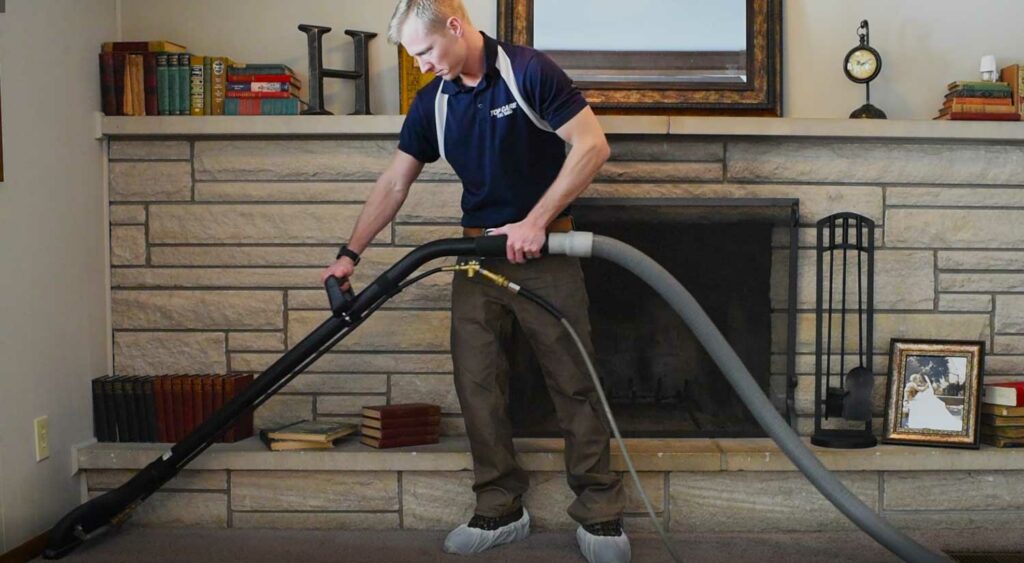 Getting your carpet professionally cleaned is a great way of preserving the value of your home.  Improved air quality is another benefit of having your carpet professionally cleaned.  CLICK HERE to read Top Care's article on how air quality is improved through carpet cleaning.
One of the main questions we get asked is "What should I do before I get my carpet cleaned?"
Below is a list of things that will help your carpet cleaning experience go smoothly:
Vacuuming – Prolongs the life of your carpet by preventing a buildup of gritty particles that can damage the carpet fibers.  Vacuuming before the carpet cleaner arrives will help to remove much of the dry soil in your carpet.
Clear Access to Home – Top Care Cleaning uses truck mounted cleaning systems. Sufficient room is needed to load/unload the equipment.  Try to have a clear parking area as close to your home as possible.
Move Small Items – Move as many small objects off of your carpet as possible.  Items include:  toys, clothes, lamps, magazines, wastebaskets, small tables, chairs.  This will enable our professional technicians to move the larger pieces of furniture.
Communicate areas of concern – Top Care's goal is to get your carpet as clean as possible.  Having information regarding spots, stains and odors will help us to do so.  Additionally please let us know if you have tried to remove the spot or stain and any chemicals you may have tried.
Hopefully these tips will aid in your carpet cleaning process being as smooth as possible.  Another thing you can do is always ask your cleaning company what should be done before they arrive at your home.