Spring Window Cleaning Service - Grand Rapids MI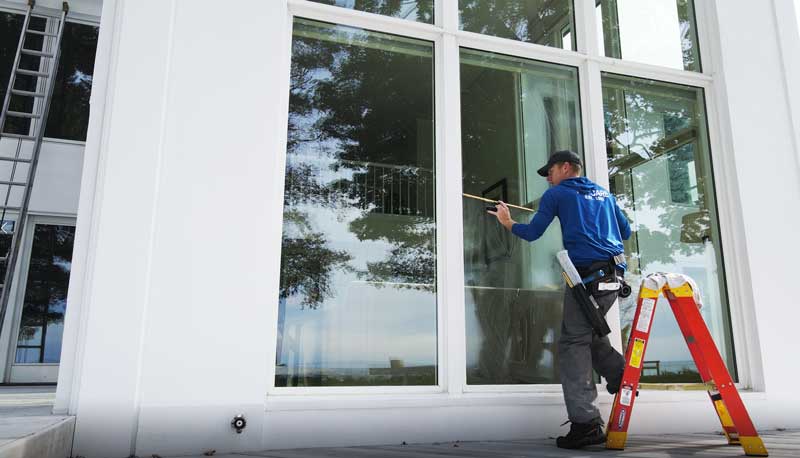 It's that time of year!
Have you been cooped up all winter long?  Are you dreading your long list of spring cleaning chores?  Let Top Care Window Cleaning help relieve one burden for you with our professional window cleaning service.
Interior Window Cleaning – Your window surfaces see a lot of action from, fingerprints, pet smudges, cooking residue and dust from your heating and cooling system.
Exterior Window Cleaning – Pollen, bird droppings, acid rain, blowing dust due to wind and lawn equipment all contribute to your windows hazy layer of unappealing grime.
Why should I have my windows professionally cleaned?
Window cleaning is time consuming – Do you really want to be cleaning windows when the sun is out?  Do you also take the additional time to clean the screens, tracks and sills as well?
Safety – Second story windows are hard to reach and are intimidating to clean.  Do you want to risk a possible injury climbing the old ladder you have stored in the garage?  All of Top Care Window Cleaning team members are bonded, insured and trained professionals when it comes to ladder safety.
Better Views! – Top Care Window Cleaning technicians specialize in window cleaning and strive to provide the most professional service in Grand Rapids.  Our team members are trained to give your windows a lasting shine and superior customer service.