Benefits of Steam Cleaning Your Carpet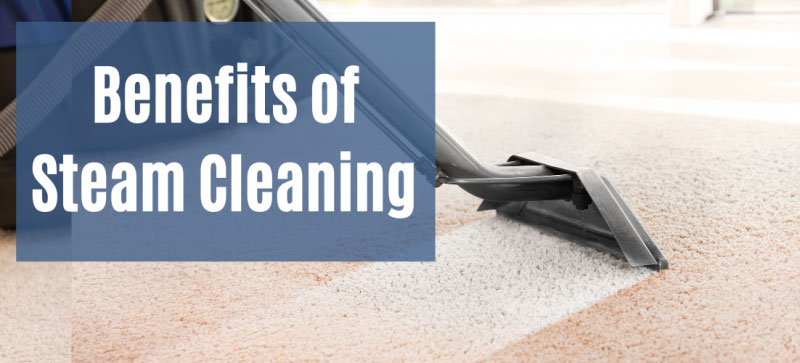 Carpet Cleaning - Steam Cleaning
Hot Water Extraction, most commonly referred to as steam cleaning, consists of a pre-treatment to loosen the contaminants in the carpet fibers. Then, hot water is sprayed deep into the carpet fibers to dislodge anything there, and then at the same time a high-powered vacuum is removing the hot water and all that comes with it. So why is this one of the most recommended ways to clean carpets?
Allergens such as dust, pollen and pet dander can get lodged in your carpet fibers after being blown in through windows and doors, or being tracked in on the feet of people or pets. Hot water extraction is effective at dislodging and extracting those allergens that can be trapped deep in your carpet fibers where vacuums cannot reach. 
The temperature used to clean the carpets with hot water extraction is high enough to kill dust mites living in the carpet. The extraction method also removes the dead dust mites along with their feces and dander, their favorite food source. 
Regular steam extraction can help extend the life of your carpet. It does this by extracting dirt and other abrasives deep in the carpet that can cause wear on the carpet fibers, causing them to look older and worn. Check your carpet's warranty to see if regular steam cleaning is required as regular maintenance. 
The professionals will have the right equipment to clean and extract from deep in the carpet fibers. DIY rental units just don't have the power of professional steam extraction. Hot water extraction has the power to get down into the base layer of the carpet fiber and extract what is in your carpet.