Concrete Pressure Washing: Top Reasons Why You Should Consider Pressure Washing Your Driveway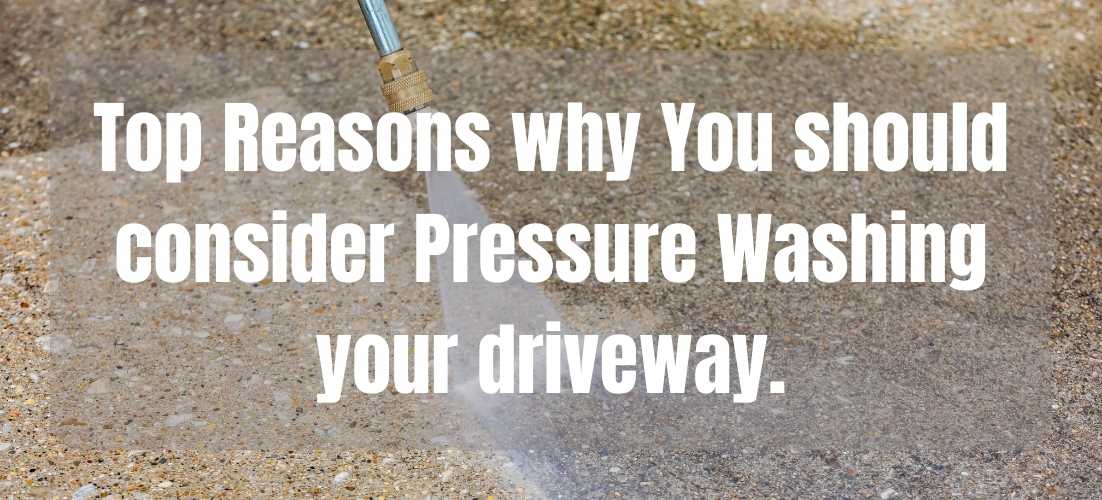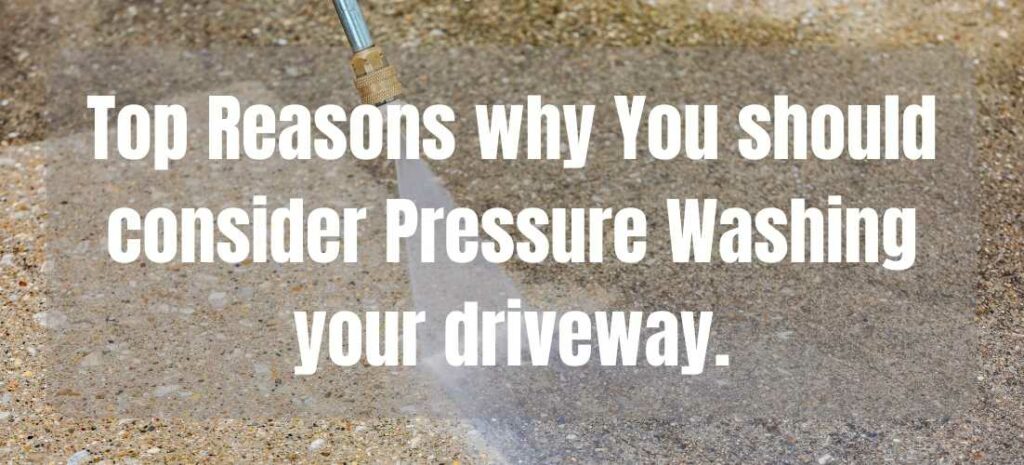 Maintaining your property is an essential task, but many home maintenance jobs are overlooked by busy homeowners. For the vast majority of people, a home is their biggest purchase, and a significant amount of money is spent on purchasing a house and making it look exactly to your tastes. When you have invested so much time and money into your home, it makes sense to show it as much care and attention as it needs to stay looking at its best. Home maintenance jobs are not just about keeping your home running smoothly; they also protect your investment. 
A maintenance task that is often neglected is maintaining the driveway of the house. The driveway of your home gets plenty of wear and tear each and every day, so it can soon start to look worn and dirty. Getting your driveway to look at its best can be achieved with driveway pressure washing. Here is why you should consider pressure washing your concrete driveway:
1. Improve Your Home's Curb Appeal
A property's curb appeal provides the first impression of a home. Your home's curb appeal determines how attractive the exterior appears to anyone that sees it, whether it is visitors to your house or passersby—creating a positive first impression of your home requires it to appear well-looked after. A property with strong curb appeal will have a tidy front yard, clean windows, freshly-painted fences, and will look in a good state of repair. If your driveway is stained with oil, cracked, and has moss growing on it, your home's curb appeal is going to be severely impacted. Pressure washing is a concrete cleaning technique that can get your driveway looking clean and add to your home's curb appeal.
2. Extend the Life of Your Concrete Driveway
Getting a new driveway is an expensive and disruptive task. Taking the best care of your driveway can help it last longer and minimize the chance of you needing to replace it. Moss, algae, and debris can quickly accumulate on your driveway and cause it to deteriorate at a faster rate. Leaving this debris on your driveway can cause it to crack and become discolored. If you want to help your driveway last for many more years, it is essential to get it pressure washed. Pressure washing your concrete will eliminate many of the factors that damage your driveway and help it last longer.
3. Keep Your Driveway Clean and Safe
Driveways can become incredibly slippery, especially when algae and moss build up on the surface of the concrete. Even on dry days, moss and algae can cause trips and falls, leading to injury. To help prevent yourself and visitors to your home from being injured, it is a wise idea to have your driveway pressure washed regularly. Regular pressure washing will prevent the moss and algae from causing lasting damage to your driveway and help to minimize the chance of slips.
4. No Need for Harmful Chemicals
So, you know that it is essential to keep your driveway well-maintained, but you may be wondering why pressure washing is the best method to keep it clean. One of the most impressive things about pressure washing is that it does not require any chemicals. As the power of the water is so strong, no chemicals are needed to achieve impressive results from pressure washing your driveway. So, pressure washing is perfect for anyone who dislikes using harsh chemicals at home but still wants to achieve the highest standard of cleaning.
Why Should You Get Your Concrete Driveway Professionally Pressure Washed?
When choosing driveway pressure washing, you need to make sure that the job is completed as thoroughly as possible. To gain the most effective results from pressure washing their driveways, many people choose to use a professional cleaning company such as Top Care Cleaning. Using a professional cleaning company to pressure wash your concrete will enable you to sit back and relax and know that the job is being completed efficiently. 
Top Care Cleaning can pressure wash your driveway to get it back to looking like new. With over 40 years of experience, the cleaning experts at Top Care Cleaning are a team that can be trusted to get the task complete. 
Get in touch with Top Care Cleaning today to find out more about their pressure washing services. As a family-run business, Top Care Cleaning values your custom and work is 100 satisfaction guaranteed. Call today at 616-530-9129 or fill in the contact form to receive your free estimate.