Why Should I Have My Upholstery Professionally Cleaned?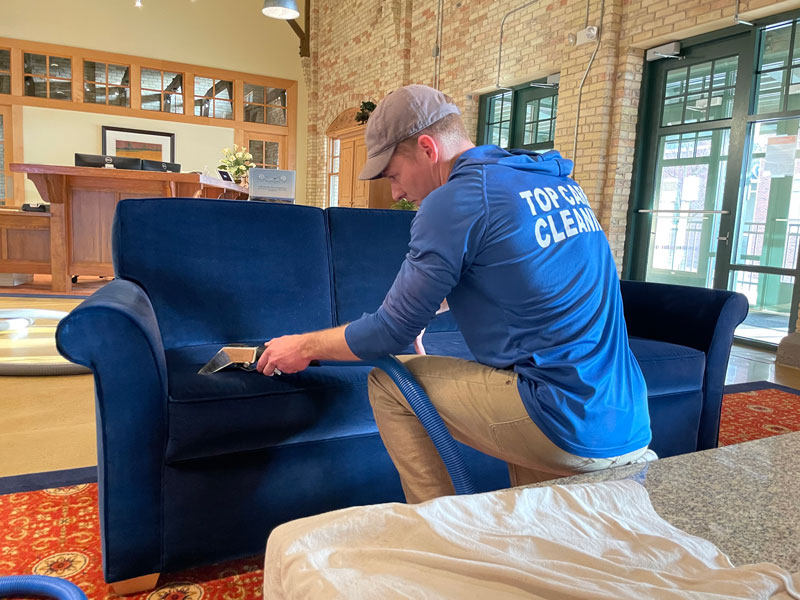 When you first purchased your brand new sofa, loveseat, chair or sectional we imagine having it cleaned was not the first thought on your mind. You probably brought it home, set it in front of a television, and enjoyed many days/months with family and friends using your new piece of furniture. As time has passed, drinks and food may have been spilled, or a child or pet has made a mess on your handpicked furniture. Even general use will eventually cause soiling. At this point your new piece of furniture doesn't seem very new anymore and you don't have the time or know how to clean it.
This is why Top Care Cleaning is here to help.
Upholstery cleaning takes time, and here at Top Care we understand your life can be as busy as the next. You spent a lot of time and effort searching furniture stores for your beautiful piece of furniture, so why wait a second longer to have upholstery looking like it did the day you bought it?
Why Top Care Cleaning is Grand Rapids Chosen Upholstery Cleaning Provider:
Top Care has been providing professional cleaning services in the greater Grand Rapids area since 1980. Here at Top Care, we only use professional cleaning products and fabric specific cleaning solutions to ensure your upholstery does not get damaged. Our steam extraction equipment is rated #1 in the industry and our skilled, experienced and trained professionals have a firm understanding of stains and the proper treatment for each.
Upholstery Cleaning Health Benefits:
Having your upholstery professionally cleaned can remove allergens and harmful bacteria. Through our powerful steam extraction system, we can help protect family members who have allergies and breathing troubles. See our article on
"How Does Professional Carpet Cleaning Improve Air Quality?"
by clicking the link. The same concept applies to your upholstery. Top Care also offers 3M Scotchgard™ carpet/fabric protection. Scotchgard™ Protector is a revolutionary stain repellent for liquids and prevents stains from damaging furniture and carpet. Your carpet and furniture's initial protection from the manufacturer wears off over time. We recommend having your carpet and furniture protected with 3M Scotchgard™ with each cleaning appointment.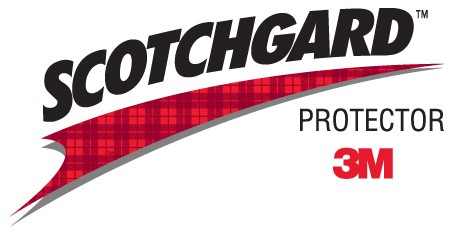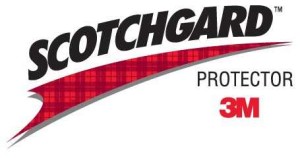 Give us a Call Today for a Free, Quick, and No Obligation Upholstery Cleaning Estimate!
1-616-530-9129
Or you can CLICK HERE to fill out Your Free Estimate Form!