What to Clean When Moving into a New Home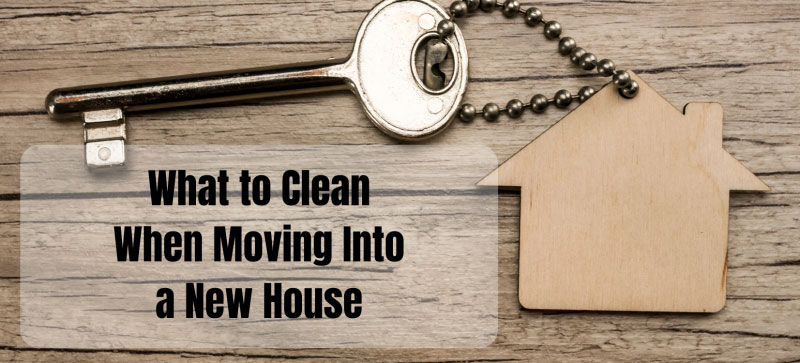 When cleaning your new home, it is easier if you start from the top and move down. That way, the dust from the ceiling or ceiling fans won't be dirtying up your freshly cleaned home. Also, don't forget to clean the easy to forget places such as, tops of door frames, tops of window  frames, and the top of cabinets. 
Once you've cleaned the top of everything, move on to walls and cabinets, and save the floors for last. It also helps to clean the house by task instead of by room. That way, you're not changing up equipment and cleaners multiple times in every room.
Have your Carpets Cleaned
Your new home may look great, but having your carpets cleaned is not always about what you can see. Professional steam cleaning can sanitize your carpets from anything the former homeowners left behind. Steam cleaning the carpets can also kill dust mites and reduce allergens in your new home. 
You can never know for sure when the filter was last changed. And you don't want extra dust piling up in your freshly cleaned, new home. Begin your time in your new home with fresh filters, especially if your or anyone in your family struggles with allergies or respiratory issues. And while you're thinking about filters, go ahead and check your dryer vent and vacuum it out if necessary.