Is ultrasonic blind cleaning safe?
Yes, ultrasonic blind cleaning is safe and the most effective way to clean blinds. Ultrasonic blind cleaning waves through our cleaning solution to remove dirt.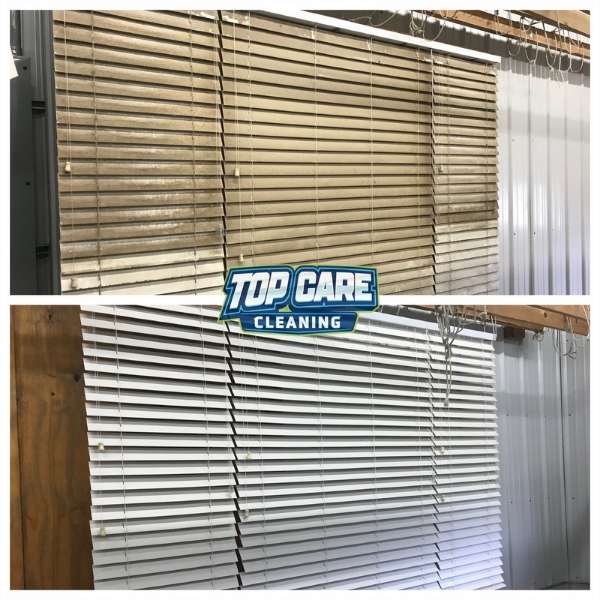 What is ultrasonic blind cleaning and how does it clean your window coverings?
Ultrasonic blind cleaning utilizes high-frequency sound waves to remove dirt, grime and dust from blinds. This cleaning process is superior to traditional methods because of its ability to reach spaces ordinary brush cleaners can't.
The sound waves generated during the process also penetrate deep inside the fabric and loosen dirt, making it easier for a technician to vacuum out this debris.
Through this non-chemical treatment, clients can safely have their window furnishings and blinds cleaned by professionals with excellent results in a short time. This makes ultrasonic cleaning a great solution for those who value time, health and aesthetics.
Types of window coverings that could use ultrasonic cleaning?
Ultrasonic blind cleaning can be used to safely clean many types of window coverings, including vertical, Venetian and roller blinds.
Most types of window coverings can benefit from ultrasonic cleaning, including aluminum blinds, faux wood blinds and other materials. Ultrasonic cleaners are especially adept at removing dirt and dust mites that accumulate in the folds of vertical and horizontal window coverings.
In addition to blinds, ultrasounds can also be used to clean shades, shutters, and drapery, as well as upholstery.
Are there any health risks associated with ultrasonic blind cleaning?
Ultrasonic cleaning has long been a preferred method of cleaning blinds for anyone wanting to deep clean their blinds without extensive scrubbing. The method, which uses water and an ultrasonic bath chamber, can be effective at removing dirt and dust particles; however, there are some potential health risks associated with it.
Possible risks include airborne dirt, dust and mildew particles expelled from the bath chamber while operating. In addition to this, ultrasonic waves generated by the cleaning system may cause particles to become airborne and subjected to inhalation by individuals in the same space as the machine.
It is important to properly ventilate any area where an ultrasonic blind cleaner is being operated to avoid potential negative health effects associated with them.
How effective is ultrasonic blind cleaning compared to other methods?
Ultrasonic cleaning has quickly become a popular alternative to other methods of cleaning. It uses high frequency sound waves to vibrate dirt, dust and debris from blinds in a process called cavitation.
This leaves the blinds looking sparkling clean and eliminates the need for chemical-based solutions that can be harmful to the environment or otherwise damage the blinds. Many have found ultrasonic cleaning to be effective in saving time, money and energy, as other methods may require more manual scrubbing or extra time for soaking in harsh solutions.
Are there any environmental benefits to choosing ultrasonic blind cleaning technology over other methods?
Ultrasonic blind cleaning stands out as a beneficial option for those looking to clean their blinds in an environmentally friendly way. The unique process cleans both the front and back of each slat, ensuring that they are not only thoroughly cleaned but also stored in a dust-free manner.
An added bonus is that most cleaning solutions used are non-toxic, biodegradable, and gentle on the environment. Additionally, because ultrasonic blind cleaners use less water than other methods, energy consumption for heating the water is reduced.
Furthermore, the option of using reusable cloths instead of disposable wipes reduces waste production significantly. All these environmental protocols make it clear why choosing ultrasonic cleaning is seen as a more eco-friendly solution when compared to other options on the market.
What are the costs associated with ultrasonic cleaning of household blinds ?
The cost of ultrasonic blind cleaning services is largely dependent upon the size and shape of the blinds, as well as any additional services required to properly clean them.
Although the overall cost may vary between companies, a general guideline for costs includes an average base rate based on the total amount of linear footage to be cleaned.
Ultrasonic blind cleaning is a safe, effective, and environmentally friendly way to clean your blinds. There are no health risks associated with ultrasonic waves and the process is gentle enough to not damage your blinds.
Top Care Cleaning offers blind cleaning services at a competitive price. Call us today for all your blind cleaning needs! (616) 530-9129